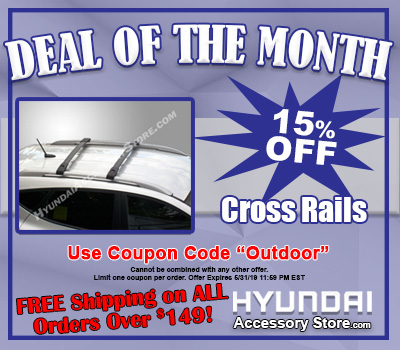 Prepare your Hyundai for your most favorite recreational activity with our highly versatile Roof Rack Kit.
Comes with detailed instructions and all necessary hardware.
SAVE 15% HYUNDAI CROSS BARS
Add coupon to Cart – Deal of the Month May 2019 – HyundaiAccessoryStore
Offer expires May 31, 2018, 11:59 pm (EDT). Please call 1-800-852-4216 for complete details.