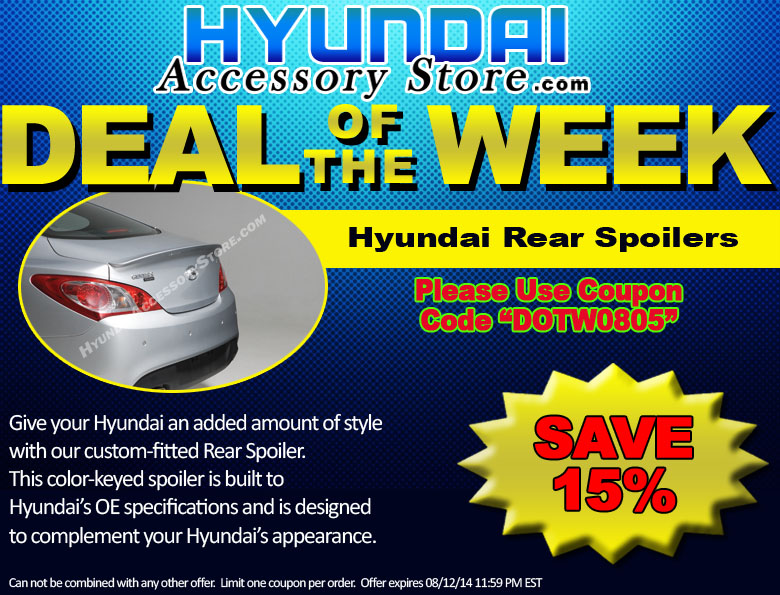 Add to Cart – Deal of the Week 08/05 – 08/12
Hyundai Accessory Store's Deal of the Week
Save 15% Hyundai Spoilers
Give your Hyundai an added amount of style with our custom-fitted Rear Spoiler. This color-keyed spoiler is built to Hyundai's OE specifications and is designed to complement your Hyundai's appearance.
SAVE 15% HYUNDAI SPOILERS – USE COUPON CODE "DOTW0805"
Offer expires August 12, 2014 11:59pm (EDT). Please call 1-800-852-4216 for complete details.