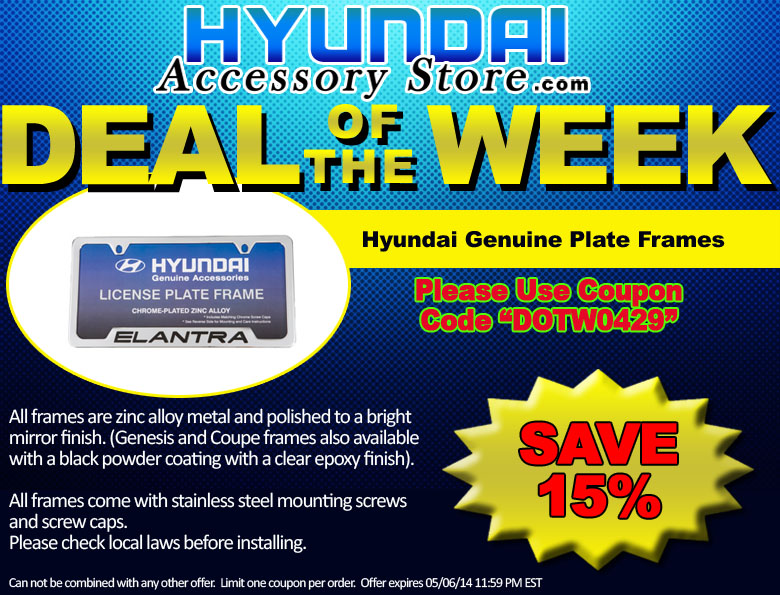 Buy Now!
Hyundai Accessory Stores deal of the week.
Save 15% On Genuine Hyundai Plate Frames
Please Use Coupon Code "DOTW0429"
All frames are zinc alloy metal and polished to a bright mirror finish. (Genesis and Coupe frames also available with a black powder coating with a clear epoxy finish).
All frames come with stainless steel mounting screws and screw caps.
Please check local laws before installing.
SAVE 15% ON GENUINE HYUNDAI PLATE FRAMES – USE COUPON CODE "DOTW0429"
Offer expires May 06, 2013 11:59pm (EDT). Please call 1-800-852-4216 for complete details.