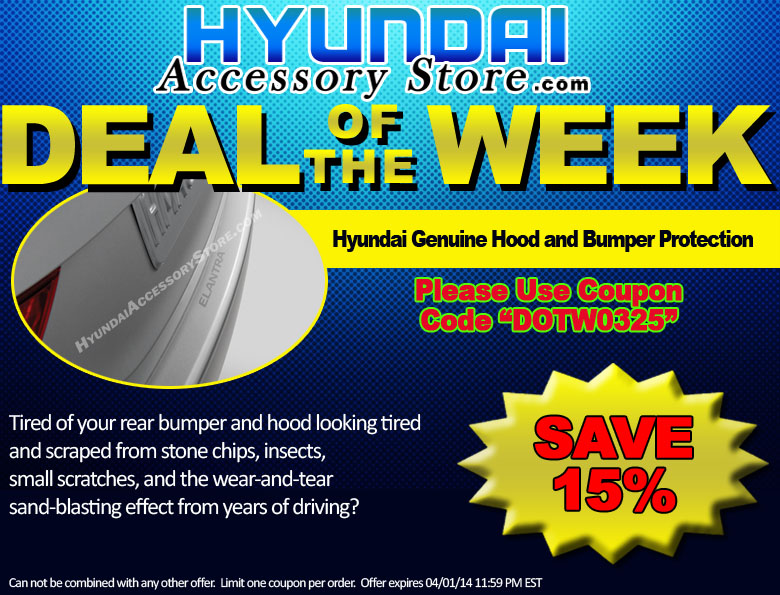 Buy Now!
Hyundai Accessory Stores deal of the week.
Save 15% on Hood and Bumper Protection
Tired of your rear bumper and hood looking tired and scraped from stone chips, insects, small scratches, and the wear-and-tear sand-blasting effect from years of driving?
SAVE 15% ON HOOD AND BUMPER PROTECTION – USE COUPON CODE "DOTW0325"
Offer expires April 01, 2013 11:59pm (EDT). Please call 1-800-852-4216 for complete details.