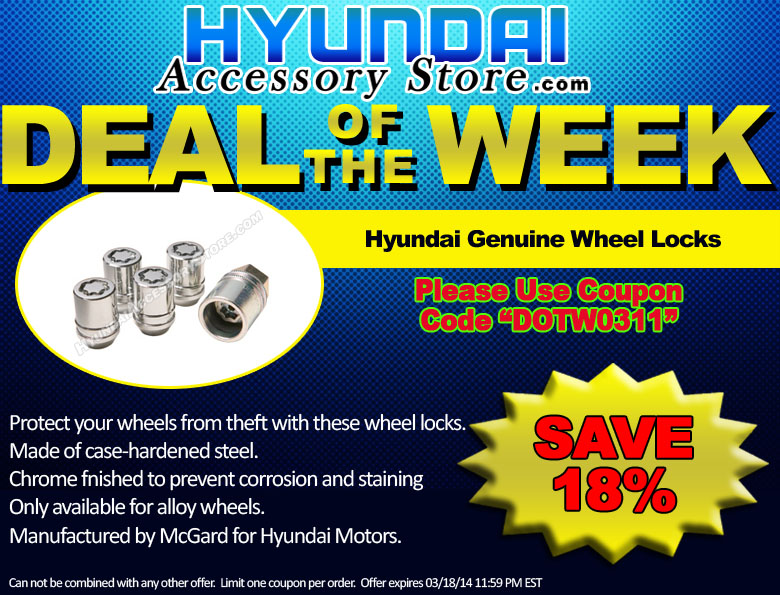 Buy Now!
Hyundai Accessory Stores deal of the week.
Save 18% of Wheel Locks
Protect your wheels from theft with these security wheel locks. Made of case-hard steel, these locks are finished to prevent corrosion and staining, while the special key configuration helps ensure that you "stay" in possession of your own custom set of wheels.
SAVE 18% WHEEL LOCKS – USE COUPON CODE "DOTW0311"
Offer expires March 18, 2013 11:59pm (EDT). Please call 1-800-852-4216 for complete details.